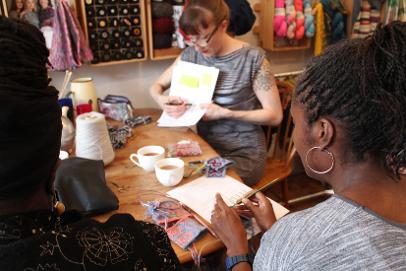 I teach a wide variety of hand-knitting classes, including a very popular Brioche Basics and Brioche Next Steps as well as Making the Cut: Steeking and Learn to Knit for beginners. Please do get in touch for a complete list.
Please email me at: info [@] eastlondonknit.co.uk
I look forward to hearing from you!